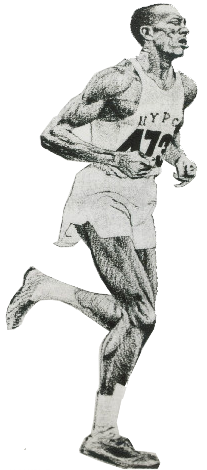 Theodore Corbitt Institute
Theodore Corbitt Institute for Running History Research
Provide a scholarly approach to researching, documenting, and preserving running history.
Develop stories of runners from a variety of eras and backgrounds that inspire people to engage in a life of health, fitness, and continuing education.
Promote learning opportunities via lecture series, forums, articles, books, podcasts, and in-person and virtual exhibitions to grow the sport of long distance road running and create a new running boom of runners and walkers that is more ethnically diverse.
The Foundation's Four Components:
#1 – Develop a Team of Research Scholars & Storytellers to Document Running History
#2 – Develop Funding for Research Projects
#3 -Build a Clearinghouse of Best Practices in the Preservation of Historic Collections
#4 -Encourage Continuing Education